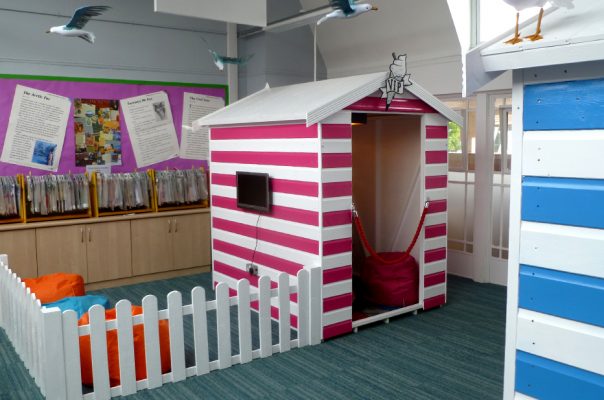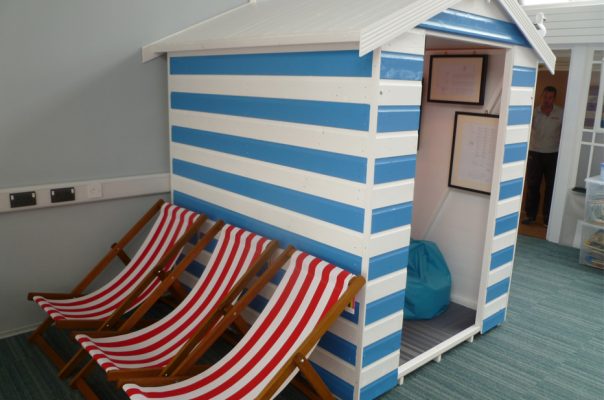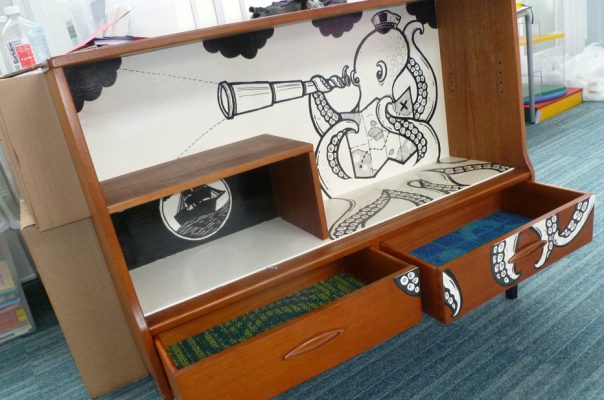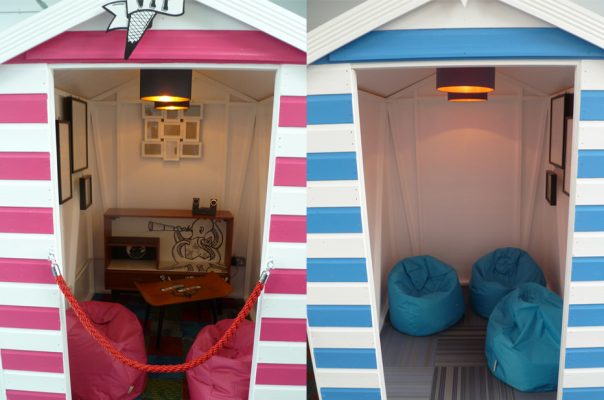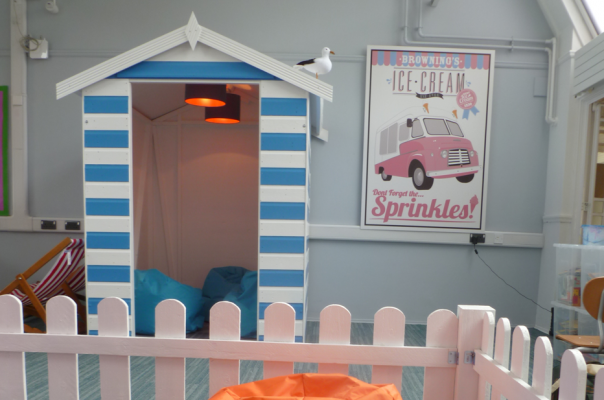 May 2013 saw Steve and Sam return to Milton Park Primary School in Weston-super-Mare, following the fit out of their classrooms the previous summer. This time round, we installed summer itself!
The aim of this re-design of the school library, created with pupils from the school, is to offer an inspirational setting to encourage reading and learning. The library also reinforces Weston's seaside heritage, as the school is 2 miles inland and not all children regularly experience the seafront.
Steve and Sam spent 3 intense yet rewarding days installing the project during half term.
2 beach huts in the library (housed within a former classroom) offer spaces to read in comfort, supplemented by deckchairs on the open plan. Each hut is kitted out with home